Goldview fosters a team approach to property management in which every individual works towards a shared vision of excellence. While each of our staff members has his or her own special area of expertise, everyone contributes to a shared responsibility of each of our properties. As a company, we are sizable enough to maintain a strong leverage with suppliers and contractors, and yet we continue to sustain a personal level of service with our boards, owners, and residents.
Our staff continuously strives for professional growth and makes effective use of current educational opportunities. Memberships in professional associations, in-house training, and regular attendance at industry seminars and expos enable our staff to effectively meet the needs of our clients.
Every individual at Goldview is skilled and experienced in his or her specific area of specialization. Each of our property managers has both the training and the acumen necessary to effectively manage his or her portfolio. Goldview understands that each property is unique, and thus, each property manager is properly matched to the requirements of his or her assigned property.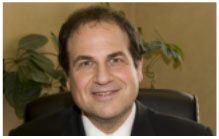 Michael Goldrich
President
OUR STAFF
Company Party And Events