Our Leadership
Goldview Property Management Ltd. was founded by Michael Goldrich in 1985. Michael entered the property management industry with a background in business and accounting. His expertise in these fields allowed him to develop and implement a unique and effective approach to property management: a high level of personal service and a commitment to sustainability.
Michael has remained steadfast in his approach to property management and has instilled the same values, dedication, and commitment within all the employees that proudly make up the Goldview team.
Today, Goldview Property Management is proud that we are entrusted to manage over 130 buildings. An industry leader for over 30 years, Goldview is recognized as one of Toronto's premier management companies and is the go-to management company for trusted advice in the condominium market.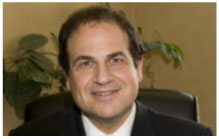 Michael Goldrich,
B.A., R.C.M.
President - Goldview Property Management Ltd.
2017 Ontario Volunteer Award Recipient
In June 2017, Michael Goldrich received the June Callwood Outstanding Achievement Award for volunteerism. The award recognized people and groups who have made outstanding contributions as volunteers in their communities.