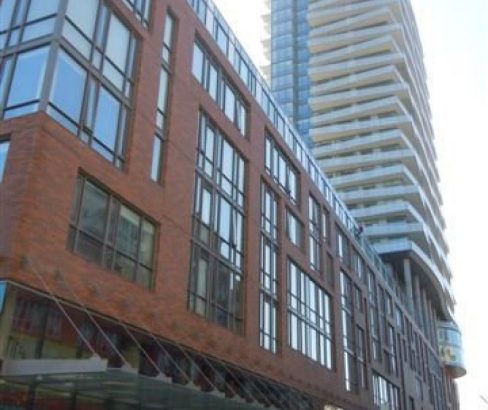 Jarvis St. south of The Esplanade has always had a strangely unfinished quality.
A transitional artery, it moves abruptly and awkwardly from Toronto's historic downtown into the former wasteland of the waterfront. That is now changing.
But some years ago, when Loblaws built a store at the corner of Lower Jarvis and Queens Quay — well ahead of the pack — many thought the supermarket's brain trust had lost its mind. In fact, the move turned out to be brilliant. Since then, the area has gone from being left-over industrial space to what could well be Toronto's next great neighbourhood.
Lake Ontario, the reason the city exists, is undergoing a process of being rediscovered. That means big changes have already unfolded and more lie ahead.
By the time the dust in settles a decade or so, the area will have been re-incorporated into the larger community and become a city-wide destination. It's not hard to understand why: as imperfect as it is, the street grid makes the waterfront accessible and who doesn't want to live on the edge of one of the world's largest bodies of fresh water?
Market Wharf, 18 Lower Jarvis St.: Though not 100 per cent complete, this 33-storey complex revels in all its urban contextual glory. To the east, it faces the St. Lawrence Neighbourhood, which means it adopts a vaguely industrial aesthetic of its street mate. That means red brick exteriors and a random pattern of fenestration that echoes St. Lawrence. The result is a welcome sense of completion and coherence that Lower Jarvis has never possessed.
Above the masonry podium, a tall glass tower has already become a landmark on the Toronto skyline. Its angled balconies give it a nautical theme, as if the balconies were moving back and forth like waves.
This would provide visual interest in any part of the city, but down here it seems particularly appropriate. Unlike, say, the L-Tower just to the west, Market Wharf is more urban fabric than city icon. It has a neighbourhood feel and scale; it belongs. Even the aggressively sterile Shoppers Drug Mart at street level can't suck the life out of a complex that so clearly takes its cues from its surroundings.
https://www.thestar.com/life/homes/2013/05/03/lower_jarvis_boasts_a_glass_tower_with_wavelike_architecture_at_market_wharf_condos.html